Medical Vacuum Pumps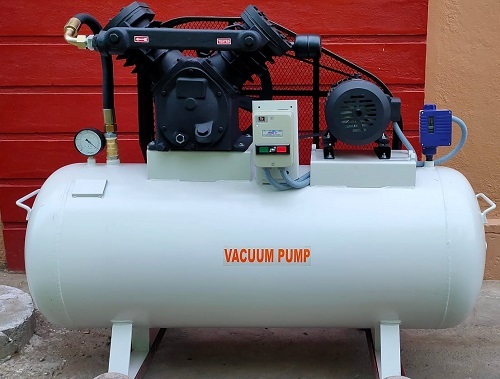 Medical Vacuum Pumps
Price And Quantity
Unit/Units

85000.00 - 425000.00 INR
Product Specifications
Hospital OT

Medical Vacuum Pumps
Product Description
Medical vacuum pumps are devices used in healthcare facilities to provide suction for a variety of medical procedures. These pumps are designed to remove air and other gases from a specific area in order to create a vacuum, which can be used for a variety of purposes such as wound drainage, suctioning of bodily fluids, and suction-assisted biopsies.
There are different types of medical vacuum pumps available on the market, including oil-lubricated rotary vane pumps, dry scroll pumps, and oil-free diaphragm pumps. The choice of pump will depend on the specific application and the requirements of the healthcare facility.
Medical vacuum pumps are an essential component of many medical procedures and are used in a variety of healthcare settings, including hospitals, clinics, and home healthcare settings. Proper maintenance and regular inspection are necessary to ensure that these devices are functioning correctly and safely.